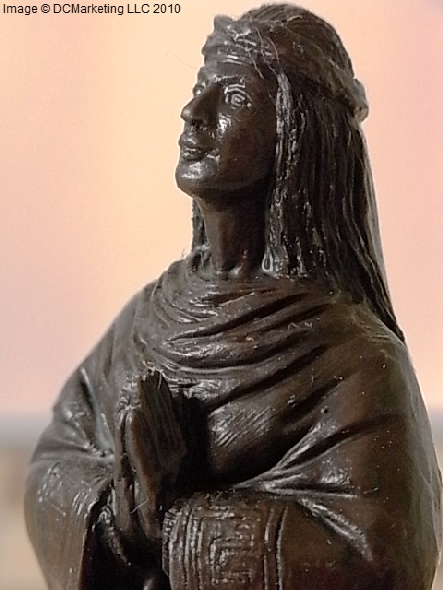 We know the pride with which our customers view their theme chess sets purchased from CheckmateChessSets.co.uk and the concern caused when a piece is either lost or damaged for whatever reason.
We also know that in busy households accidents can and do happen. So, if the dog decides one day to bury your knight instead of a bone we will do our best to help sort things out for you! That's why we introduced our chess piece replacement facility. Yes, we are able to supply replacement pieces provided of course your theme chess set is still current and replacement pieces are actually available.
Please note that, subject to availability, we are only able to supply replacement theme chess pieces from the Mascott range of theme chess sets as featured on our website.
As availability and the cost of replacement chess pieces varies between sets, should you require this facility please Contact Us to discuss the situation in detail.
Please note that we are unable to offer free UK shipping in respect of our replacement chess piece service.
About your CheckmateChessSets products...
Our commitment to you and your complete satisfaction here at your CheckmateChessSets means that we are only prepared to present to you theme chess pieces and chess boards of the highest quality and craftsmanship. Derived from original sculptures, all the themed chess pieces featured within our catalogue here at CheckmateChessSets are authentic high quality items.
You don't need a PayPal Account to pay via Paypal!
Order Online: 24 hours a day - 7 days a week - 365 days a year
FREE UK Shipping!
(This is a strictly limited time offer only which may be withdrawn at any time and without notice. Offer applies to all our chess sets, chess pieces and chess boards but not to our Replacement Chess Pieces service. Shipping on books may vary and is detailed individually as applicable)
---
Important Disclaimer: The products featured at checkmatechesssets.co.uk are neither designed
nor intended for use as toys and are not suitable for children under 6 years of age
checkmatechesssets.co.uk is wholly owned and operated by DC Marketing Services Limited, a company incorporated in England
Copyright DC Marketing Services Limited 2020 - All Rights Reserved
Home | Tell-A-Friend | Alice In Wonderland | American Themes | Battle Themes | Fantasy & Legend Themes | Golf Theme | Historical Themes | Medieval & Gothic Themes | Music & Cultural Themes | Decorated Themed Chess Sets | Plain Chess Piece Sets | Isle of Lewis Chess | Wood Chess Boards | Kids Chess Set | Replacement Chess Pieces | About Us | Contact Us | Payment & Security | Shipping | Returns | Privacy | FAQs | Terms & Conditions | Sitemap
ThemeChess is our Blog dedicated to all things related to theme chess so why not visit with us and join in the conversation!
Battle Chess Set is our new Blog all about battle theme chess sets!